Meet Henari
My name is Henari Veratau, but most people call me H and I am a recently retired 18-year professional rugby player. During my rugby career I was fortunate to play in Australia, Japan, France and the UK, allowing me to experience different cultures and approaches to sporting performance. I started out playing professional rugby league for the Sydney City Roosters whilst in my last year of high school and moved over to Rugby Union 2 years later where I stayed ever since. I'm a dual international Sevens player having represented Papua New Guinea in rugby league and Australia in rugby union.
Sport has always been a part of my life and I feel very fortunate to have experienced the many different apsects of sports performance. I love coaching and am passionate about sharing my experiences and beliefs with clients and wider community, with my work based around strength, mobility and corrective flexibility.
We all have bodies that are designed to move well and efficiently, we just have to be committed to the process. I want to help guide people on their journey to living a healthier pain free life.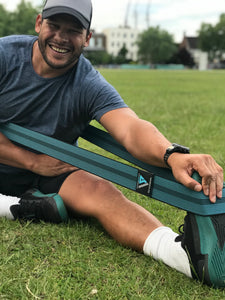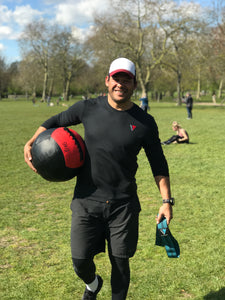 The VeraSports Journey
For so many years I played rugby not knowing how lucky I was to lead an active and healthy lifestyle, until retirement.
As a professional athlete I understand how beneficial mobility and efficient movement is when it comes to physical health. Mobility was a huge part of my career, even more so towards the end, when years of heavy contact began to take its toll. I spent time researching and educating myself on the best way to move more efficiently, and how to effectively treat myself without having to rely on others to get me back on the field. This is where the VeraSports journey began, I started off developing our trade mark CoreBand as I wasnt satisifed with the flimsy, poorly made rubber resistance bands and other versions already used throughout the sports industry. They broke, peeled, split, pinched the skin, were too soft, lost their tension and were bad for the environment with the amount of times they needed to be replaced. The first step for me to improve my mobility was to develop a band that I would use and hopefully so too would my teammates. The CoreBand was made to be tough, durable, have a high tension and needed to be able to cater for the bigger, stronger athlete. I want to help guide people to live a pain-free and less sedentary life through the knowledge and experience that I have gained and believe I can help people at all stages of life improve their movement and overall health. 
Through my mobility and strength programs, I create solutions to combat the effects of prolonged computer use, physical inactivity and joint/muscle stiffness from exercise. My aim is to give you the necessary tools to move efficiently, pain-free and have the ability to treat yourself.